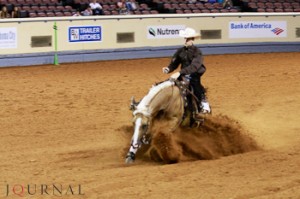 MU High School student Jack Medows offers an example of what can be accomplished when students have flexibility. His is successful as a student and in his extracurricular activity of choice: competitive quarter horse events.
Previously,  Jack frequently had to make the difficult choice between his passion for his sport and his academic studies due to the strict attendance policies of traditional schools. He enrolled at MU High School for his junior year.  His results have been fantastic.
Jack was somewhat nervous about the change to online learning. He quickly found that it was easy,  "The staff was extremely helpful with the adjustment of transitioning from a traditional school setting."
The transition was not the only thing that impressed Jack, "My semester based courses had professors that were very helpful in explaining the material, answering questions, and keeping me on schedule."
As he found success in school, Jack was also earning awards in the arena.
"It allows me the opportunity to pursue my dreams of competing in multiple NRHA non-pro events this past year, competing as member of Team USA, and finishing up my summer at the AQHYA World Championship Show." During the summer of 2014 at the AQHA World Youth Show, Jack took home the top two spots in reining.
When asked if he would recommend MU High School to others he said, "I would definitely recommend MU High School as a great option for high school students looking for a great education while allowing them the support and flexibility to achieve their individual goals."
The staff of MU High School wish Jack a successful future. Jack is considering a career in either engineering or veterinary medicine. Mizzou K-12 Online is honored to be a foundation of Jacks success.