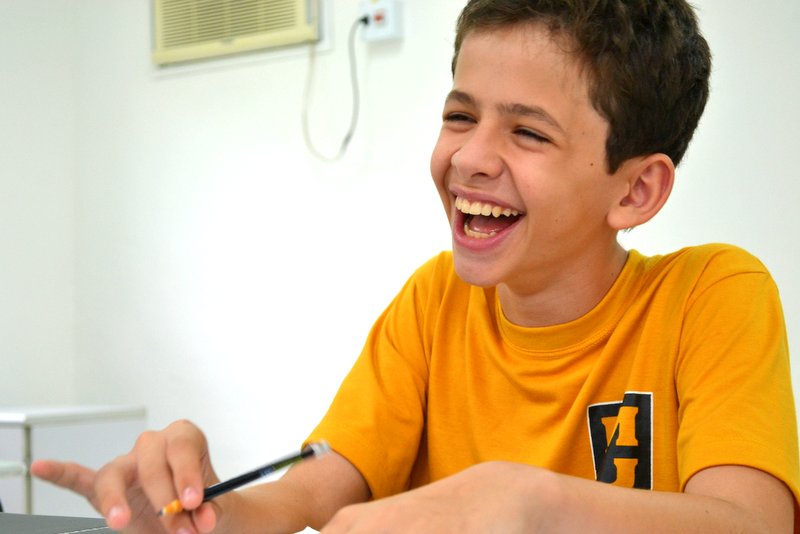 If I had to pick a theme for the month of March, it would be grace.
As a growing global school district, it is natural to think big. At Mizzou Academy, we do a lot of thinking (and dreaming) big. However, this month I have been reminded of the value of thinking small, or noticing what I call everyday acts of grace. Below are some examples:
Stephanie (Lead Teacher for Eng 9A) opens my office door. I know she was up late working with a group of our new teachers. I look up and ask how I can help. She says, "I just came by for a hug."
The laughter coming from the front office is contagious. Our staff is taking a wellness break by doing the cha cha slide.
I tack a chalkboard to my office door and write the sentence starter: "Who are you thankful for…" During the week the board fills up.
Karen (Lead Teacher for Eng 10A and College Prep) tells me her Facebook wall is now lined with positive messages in Portuguese.
Maria Isabel (HSE) and I are working together on a spreadsheet. We take a break to look at some new photos, (including the one above) from Colégio Emílio Ribas, an HSE school in our Brazil partnership.
We are walking across campus with some of our partners from schools in Vietnam (photo below). The trees are in full bloom; pink petals fall to the ground.
A  number of English teachers send me links to particularly inspiring How I thrive paragraphs written by our ninth grade students.
Brennan (Math Teacher) is just back from a doctor's appointment with his fiancée. He holds his phone to my ear and plays a recording of his baby's heartbeat.
Ellen (Student Support Coordinator) and I are meeting to go over some administrative tasks. By the end of our meeting, our conversation has moved to our late grandmothers. We swap memories of learning to play cards and baking with these women who shaped us into the people we are today.
Instead of our typical status meeting, Zac (Director of Mizzou Academy) and I take a walk. It is the first warm day in nearly a week. The trail is muddy. On the way out, we share our worries and concerns; on the way back, I notice we are sharing our hopes.
Tanya (Chief Business Officer for Mizzou Academy) tells me that after a long week at work, her daughter hugs her and says: "Mom, I am proud of you. You are making a difference for students all over the world!"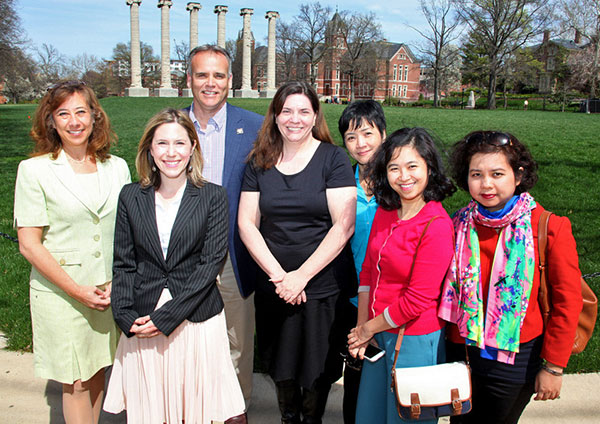 The list goes on: cups of tea shared, pauses to appreciate the flowering trees on campus, good news texts, photos from our classrooms… Everyday acts of grace do not take very long: a moment to enjoy our humanity, a moment to support our colleagues and students as human beings. As educators, these are moments well spent. Everyday acts of grace don't have to be particularly dignified. They're real, like all of us, and as such, clumsy, imperfect, and a bit emotional. This everyday kind of  grace, is the simple elegance of recognizing another's humanity. It is also exactly what we need in schools, particularly as we forge new learning relationships, dream new dreams, iterate educational solutions, and move forward together. For all of these sweet moments last month, I thank you.
Warmly, Dr. KFW
*This article is adapted from a post originally published on my educational leadership blog.