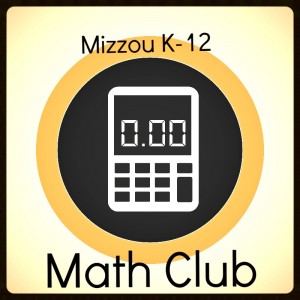 Students engage online with their peers in staff-guided settings to complete projects that offer them opportunities to interact and practice new skills.
Free to all Mizzou K-12 students, Math Club:
Assists in coursework through question and answer forums
Allows students to collaborate on activities and discuss mathematical topics, logic problems, and puzzles
Provides social support and engagement
Looks great on résumés, college applications, and scholarship applications
Helps prepare students for the optional American Mathematics Competition under the Mathematical Association of America.
Math Club meets every Friday afternoon online at 4pm CST, except on designated holidays. For more information, contact Brennan M. Ransdell, Mathematics Instructor at ransdellb@missouri.edu or (855) 256-4975.