Core Middle School
Engaging standards-based online courses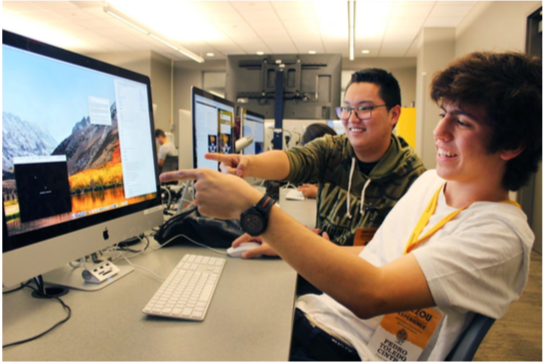 Excellent online middle school courses aligned with state and national standards in English Language Arts, Social Studies, Science, and Mathematics.
Designed for online delivery
Engaging videos and content
Experienced instructor support
Available Courses
More courses available in January 2021.
Enrollment, Tuition, and Discounts
Use the Apply Now button to register for Mizzou Academy's Middle School program.
Tuition fees of $500 per course.
Students in Missouri receive a 50% discount on every middle school enrollment.
Domestic students who register for all 4 subjects in the same grade level (6th, 7th, or 8th) receive a 50% discount.
Have questions? Contact us at mizzouacademy@missouri.edu
Appreciatively, The Mizzou Academy Team