MU High School is offering a unique opportunity for staff at the University of Missouri:  Those who have not completed their high school education are being offered a tuition free diploma option. Payment for costs of textbooks will be partially assisted by the textbook partner, MBS.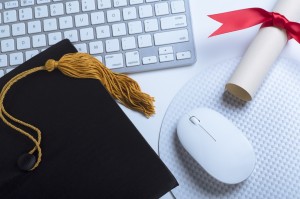 Although proportionately speaking, the number of those who have not earned their high school diploma on staff a MU is small, the benefits for those individuals are  paramount. For some it will be an achievement milestone,  while for others it will serve to leverage their career or potential college pursuits.
MU High School is the official high school of Mizzou K-12 Online, which is part of the College of Education at the University of Missouri.  This opportunity is an excellent example of how the organizations work collaboratively to bring positive educational outcomes to students, staff and community.
For more information, view the full article from the University of Missouri's Official News Bureau.